THE HOUSE OF NOBLE AND GRAFF
Bringing the rich and storied legacy to life is Noble and Graff, one of the last few remaining luxury trunk manufacturers still in business. We are the best-kept secret for the elite few, specialising in the architecture of the world's rarest and finest travelling trunks, furniture and leather goods.
- LESS IS MORE -
In the rarefied universe of artisanal trunk-making, immaculate artistry matters. Every detail, from a nail to a hinge, is masterfully handcrafted by our repository of gifted artisans trained by traditional Royal-warranted English workshops.

​Clinging to our craft-oriented roots, our supply of merchandise is distinctly scarce. No more than 50 pieces are fashioned annually, reserved for and coveted by prestige connoisseurs with an eye for unrivaled quality. 
- DETAILS, DETAILS & DETAILS -
One closer look will take our discerning loyalists on a sensory journey beyond the obvious. Hundreds of man-hours are devoted to every work of wonder.
In contrast to mass-production manufacturers in the industry, we employ centuries-old leather, woodworking and metal techniques and hand finishing on all our products. High-strength wooden panels are hand-constructed in accordance with late-19th century know-how; leather is sourced from the finest European tanneries and handmade parts from Italy and America; solid brass components are sculpted in our very own atelier in England. 
​The best things get better with time, and our uncompromising artisans go an extra mile in ensuring that each tour de force retains its sublime aesthetics and quality.
- UNDER THE RADAR -
With the artistic liberty free from the backing of a corporate group, and with complete disregard of high-profile marketing and mass production, Noble and Graff focuses on being Noble and Graff. 
​We commit ourselves to working discreetly on exhilarating innovations behind closed doors, bringing a slice of history to the future, one trunk at a time. 
- OBJECTS OF DESIRE -
We have expanded the brand's portfolio to include idiosyncratic products ranging from our iconic travelling trunks to jewellery boxes, cabinets, chest of drawers, attache cases and smaller leather goods (such as watch rolls). 
​Style is best served when it is exclusive, and if you want to garnish your items with an identifiable flourish, bespoke orders and hand-painted personalisation options are at your service on request.
- ESTEEMED CLIENTELE -
Here at Noble and Graff, every piece is placed in delicate and dedicated hands. Our entire posse of expert artisans have worked for, collaborated with and produced designs, goods, graphics and illustrations for distinguished Royal-warranted companies. 
​They include luxury hotels, fashion houses, jewellery makers and music production companies within Europe and Asia. 
To name a few: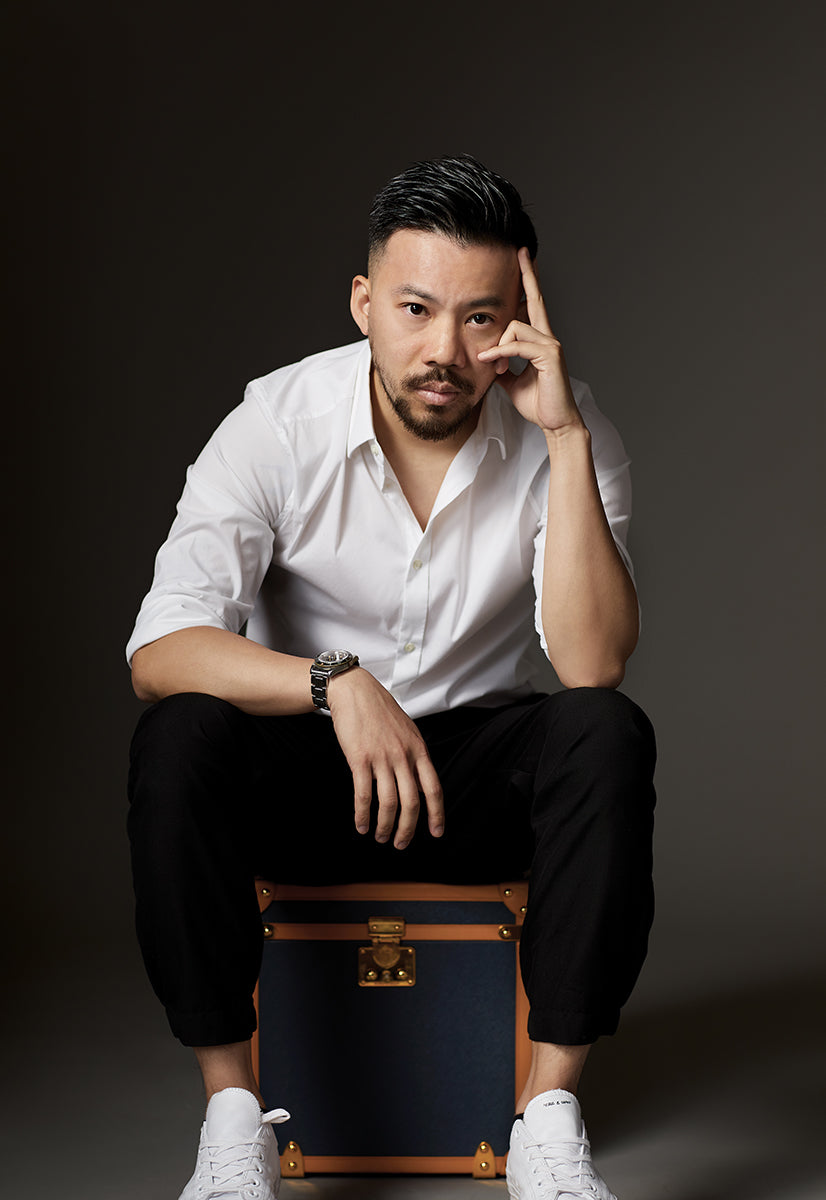 BEHIND NOBLE AND GRAFF
It all began in Salzburg (Austria) and London (UK) where NG Lester, a Master of Arts graduate, was educated and trained as a craftsman, tailor and menswear designer.

He had the privilege of working alongside with elite designers in world-renowned British fashion powerhouse, Alexander McQueen. It was there he was graced with the opportunity to freely create accessories prototypes and his ardent passion for fine leather goods was ignited.

On leaving the studio, his fervour led him to become the Head of Design and Co-founder of Norton MacCullough & Locke in England. Fast-forward to 2009, when Lester took the
​helm of Noble and Graff and was appointed as Creative Director, fronting the overall artistic direction for the brand and overseeing the global expansion of its sales network.

In an age of instant gratification, Lester's body of work transcends time and space, striking an echo between heritage and innovation.